Teacher's Raise Dough
We invite your teachers, youth pastors, coaches and bosses to join our crew for the night! We will teach them how to make a perfect pie and provide excellent customer service, and you get to put them to work with your fundraiser! Having your organization's leaders work your next fundraiser is a great way to insure high participation and lots of laughter! We have a great time, and you'll leave with great memories! Contact Ashley at [email protected] to schedule your next "Teacher's Raise Dough" Fundraiser!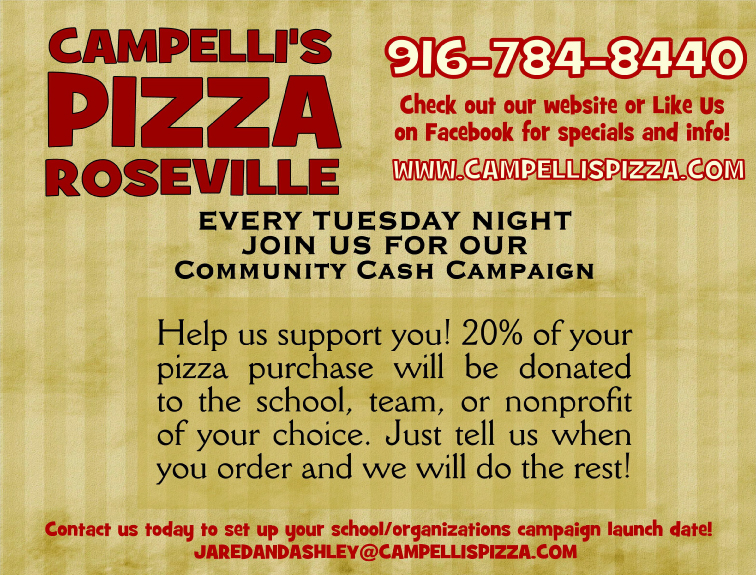 Community Cash Campaign
Donation Form : Download
Email Us the Form: [email protected]
Host your organizations' next fundraiser at Campelli's! We can host your private fundraising campaign any Monday-Thursday, or you can join us EVERY TUESDAY night from 4-9pm for our ongoing, easy fundraiser! On Community Cash Tuesday, just tell our crew to donate to the school/team/organization of your choosing at the register, and we keep track of the proceeds. 20% of your pizza purchase is donated. Checks are cut to your organization as soon as the proceeds meet $50, or the funds are requested. We require tax ID numbers and Treasurer Contact Information prior to providing the donation.